2 décembre 2014
Québec Maritime Strategy Conference presented by Les Événements Les Affaires: Prospects, issues and business opportunities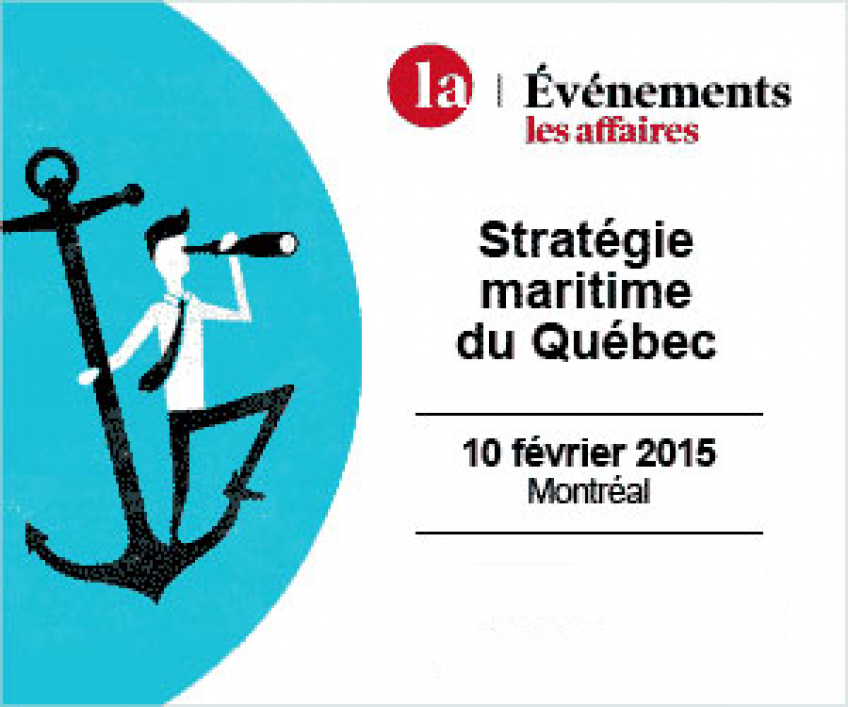 On February 10, 2015, be sure not to miss the Québec Maritime Strategy Conference organized byLes Événements Les Affaires. It is an important event that will help you learn more about the impacts of this strategy which will serve as a lever propelling the Québec economy forward.
Come and hear key players in the maritime industry including the Sectorial Committee who will be presenting a conference on the theme of labour shortages in the context of a rapidly changing industry.
Register now and get a 10% discount on rates available to Sectorial Committee members!
Click here to view the event's program.